Thank you ABC, another wait is over and we are hours away from a new season of SCANDAL! As always, the season finale left us in a disarray and already grasping for the next episode, knowing it would be months away. But behold, those months are in the past and we're getting back our taste of manipulating, fast-paced, romantic, disgusting (thanks Huckleberry Quinn) and twisted D.C.. Once again, I am so ready to see it all.
Last we were with our DC favorites, most had become little toys in Rowan Pope's masterful game of vengeance and rolling stone status. By the looks and clues of season 4, it has made a major ripple effect onto our beautiful Scandal players. We pick up with them about three months after President Fitzgerald Grant III's re-election to what may be a more solemn White House than celebratory due to Jerry Jr.'s sudden death/murder, a next-to-nonexistent Olivia Pope & Associates office missing its "O", a David Rosen with all the B613 secrets from Jake, and a possibly reunited Huck family … or not. The details in its return may be hard to figure, but I always like to get my sources together and attempt to hack into the minds of Ms. Rhimes and the Scandal writers. I've been quite successful in the past figuring out some of the twists & turns, like when Eli/Rowan was revealed as Olivia's father (called it), but still got blind sighted by Billy Chambers being The Mole (never saw that coming). Basically, I get some good intel/ideas of what will be going down. So for you all, my people, I have come to the conclusion of five things we can expect from the fourth season of Scandal, premiering Tonight at 9pm starting with episode one: "Randy, Red, Superfreak and Julia"! Oooo!
1. In Memoriam of Harrison Wright 
It's no secret that Columbus Short has had a set of tumultuous months which culminated with Harrison's questionable cliffhanger. When we last saw Harrison, Tom (Undercover Secret Service agent for B613) had a silenced gun to his head after confronting Rowan about his master plan to become Command again. We were left wondering if the shot was actually taken or Papa Pope would let Harrison live – in exchange for his soul, naturally. But through an official statement & some "their still my family" tweets earlier this summer, Short departed (was let go) from the hit show. #RIPHarrison.
For OPA (Olivia Pope & Associates for my newcomers), this leaves them one gladiator short and will provoke moments in the show we can expect them to engage in some individual mourning. Hopefully this only lasts for the first couple of episodes, and doesn't drag on. Olivia only gave Stephen an afterthought when he left for a "normal life" after the first season. But then again, this is death. This also could be one of the main reasons why Jake & Olivia return from their unknown, "beachy" destination. Yet for the rest of the season, we can expect that every witness manipulated & cell phone tossed, they do it in memoriam for Harrison Wright, the one that made us all believe we were gladiators in suits.
2. *to the tune of Parliament's Flashlight* FLASH. BACK. Duh-duh-duh-duh- Abby Wheelan
Season 3 was definitely the season of Mellie Grant (Bellamy Young) as we received a lot more insight into the backstory of the First Lady. Through some devastating scenes and heart-turning monologues, we found out the backbone of Mellie's characteristics and her difficulty with Fitz today. I don't know about you all, but I also fell in more love of the love/hate relationship I had for her from season 1-2. Expect the same for gun-toting, David-loving, sassy Abby Wheelan (Darby Stanchfield).
Hopefully we'll finally get flashbacks of her when she was in that political relationship and how exactly she got out of it. We already know she was a real kind of "Stepford housewife" from flashbacks in prior seasons and it was when her husband gave her bruised ribs, that Olivia broke her out by taking a weapon of sorts to the husband's knees. Here's to seeing that specific sequence! In present time, we also may see more leadership from Abby taking what's left of the reigns for OPA, if there is any at all. After Stephen & Harrison, technically she's next in line for Liv's right hand person; and with this promo shot Darby Stanchfield had no trouble hinting at some kind of time spent leading in a type of capacity.
3. Fitz Still Over Troubled Water 
Oh Fitzy-Fitz-Fitz-fitz. Sure, President Fitzgerald Grant III (Tony Goldwyn) was re-elected but at a very large cost of his own child. And at the rate he was going last season, some things were bound to come back and bite him in the arse … hard. It's no secret that Fitz developed some enemies last season, Eli Pope, and some fans turned into haters, me; still, no kind of character ever deserves a death of their child especially for it to be a revengeful murder. Not only did everything come back to bite Fitz in his back all at once, but he is also still stuck in the one place he has hated the most: the Oval Office.
So expect to see Fitz possibly in a dreary place or a state of delusion as he balances the presidency and of course, searching for Olivia. I'm not sure if he's aware that Olivia went AWOL with his frenemy Jake, but I can foresee some always interesting and testy exchanges with Cyrus and Mellie, who still is not handling Jerry Jr.'s death well.
4. Time changes, Sexiness stays. 
Scandal will begin at 9 pm eastern. I write again, Scandal will begin at 9 pm eastern. Don't you dare turn your TV on at 10 pm with your "popcorn & wine", because you will begin to watch How To Get Away With Murder, it may be good but it will not be Scandal. Worst case scenario, you may forget, turn on the TV to watch Grey's Anatomy, and get surprised by Scandal. You would have still missed Grey's, but hey, you got Scandal. So let's break it down for all certainties: Grey's at 8 pm, Scandal at 9 pm, and Murder at 10 pm. Good? Good.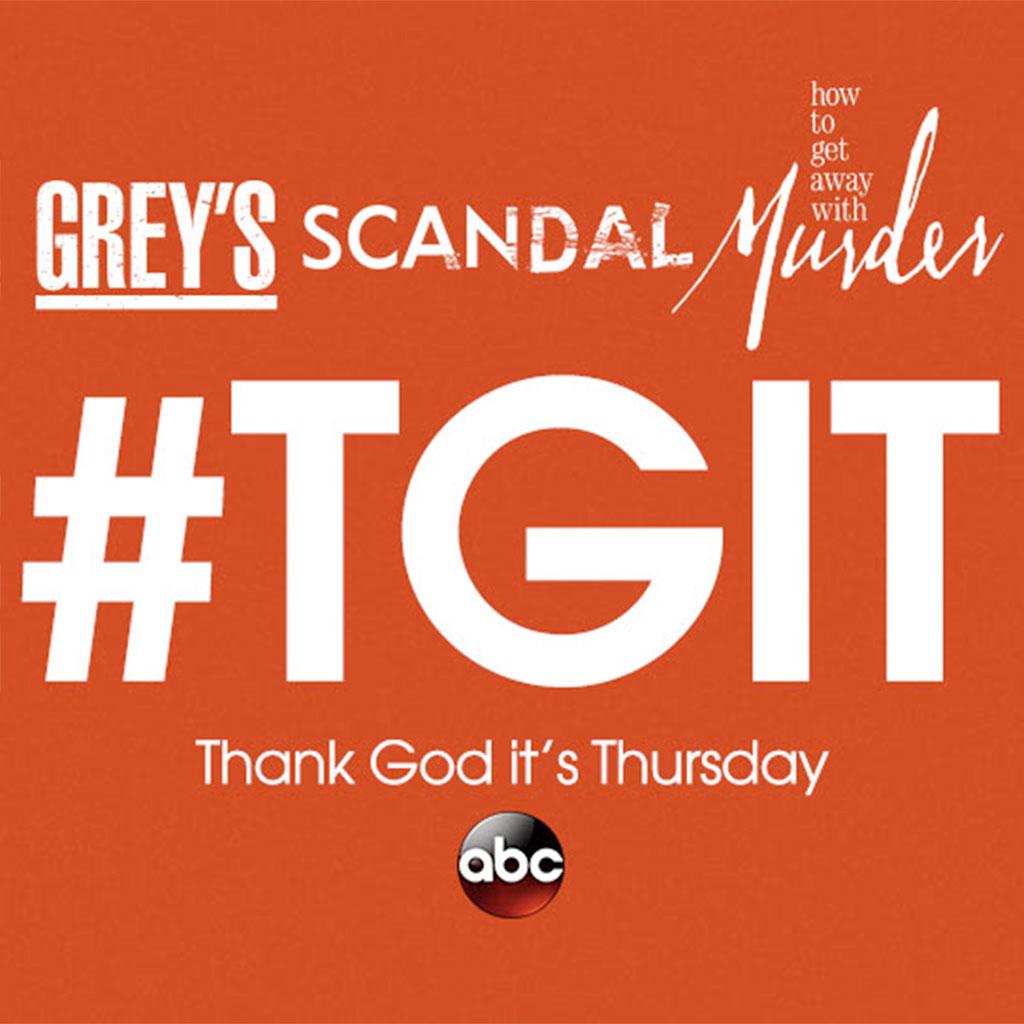 Now just because it has moved up an hour, we do not have to be worried about all those sexy times for basically every character will cease to exist this season. (Although I believe for most of us, we can do without some Huck/Quinn time for a bit [shudders]) Expect the same level of scantily clad doctors we have seen on Grey's to transfer to scantily clad lawyers, assassins, and cabinet members on Scandal.
"

I don't think there's anything we've done at 9 that we can't do at 8, and I'm not about to change the content of what my show is to match some arbitrary rule.",
Aaaaah yeah! 
5. It's aaaall about Olivia Pope again 
Comparing season 3 to its others, it's apparent it was a less Olivia Pope driven season than the past ones. I didn't hate it, we were able to see more depth from the other characters, but after about the fifth episode we really began to see less of Olivia. It's no big secret why we didn't see much of her, but when we did in fact see Liv, it was less of the side we love to watch. Mellie, Fitz, Huck, almost every one had their way with her and it all came full circle when Olivia made the decision to just leave D.C. … and with Jake. (Ohhh that beautiful Jake/Scott Foley) 
So when we finally get back to Olivia, we may first see her in a little less clothing than usual, possibly a bathing suit, unpressed hair, some sunglasses, and sipping a sangria (you know, cause that's technically wine). Maybe staring at the water as Jake arises from the waves shaking his head, dripping wit— whew okay, thinking too much. Anyways, we'll be seeing her in a "different space", which I am excited to see what that exactly is. So when Olivia gets back to D.C. because she eventually will, and when OPA gets back together, because that will eventually happen, we will be back to more cases of the week and some good ole "Olivia-centric" storytelling with hopefully, her classic "don't mess with me, I'm Olivia Pope" attitude.
---
  With all this information and little things revealed, to be honest, I still don't know what to fully expect from this upcoming season. We've heard that Portia di Rossi has a guest appearance arc, we've seen Fitz calling everywhere for Olivia, I heard Papa Pope (Joe Morton) will be back with his Shakespearean monologues (who won an Emmy for his guest appearance). Still, those seem like such small details in the larger picture Shonda has designed to mess with our emotions.
"We're in a very different spot and everybody has wiped clean, and anything goes in a weird way" … 
aka we can never feel safe watching Scandal.
But I guess I likes to live on the edge because I'll be watching every single second. The first five minutes I may even be smiling. No matter what, Scandal will surely give me life again in this premiere-filled week, and ABC, I will #TGIT (Thank God, it's Thursday) once again.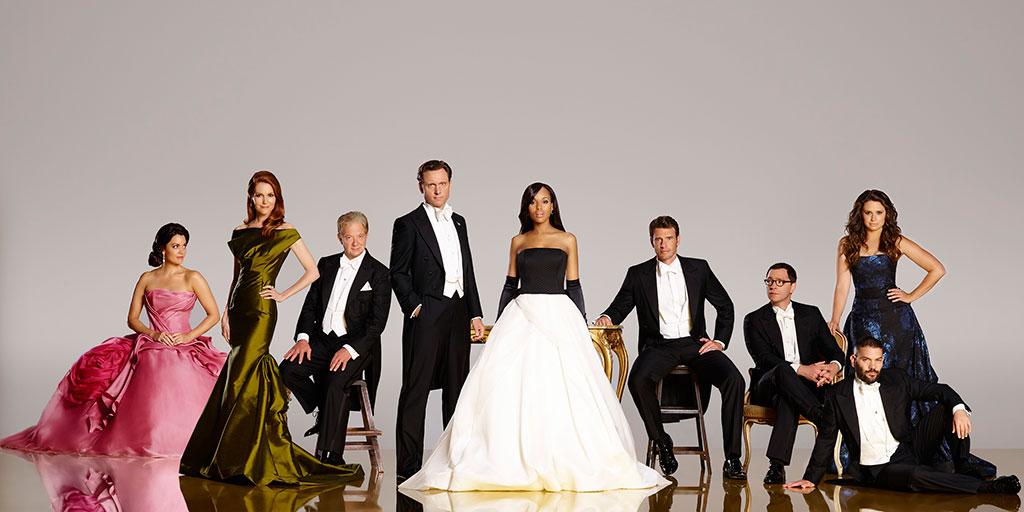 Anybody looking forward to something specifically? Catch me live tweeting/delay tweeting this season! @spankinstephiee