If you have not heard, the classic 90s sitcom A Different World is now on Netflix! Now, A Different World is one of my all-time favorite shows and I believe I have seen every single episode. If by some horrible chance you are not familiar with the series, A Different World was originally a spin-off from The Cosby Show and followed Denise Huxtable to her parents' alma mater, Hillman College. Before watching the show, know that Hillman is fictional, just based off real-life historically Black colleges/universities. No one told me that Hillman was not real and I grew up wanting to go until I was devastated one day that it was not. So I'm warning you so don't experience my same undoing. I'm still not over it. Whatever.
Anyways, A Different World had a little bumpy start, being first criticized for not being realistic enough in its content. It was not until Lisa Bonet's Denise Huxtable left the show and director extraordinaire (one of my personal heroes) Debbie Allen helmed the show that it eventually hit its stride and became a program revolving around college students attending the historical Black college. Allen saved the show, entertaining its audience with comedy, while still tackling some real life issues of the time from college students' perspectives, the main reason why many on my list come from season 2 and beyond. Nonetheless, the show became a hit and had a complete show run on NBC from 1987-1993.
Like I said, I love the show, the whole show, and I have seen each episode multiple times. So I put this list together for anyone who by some unspeakable reason has not experienced the show or for those who have seen every episode like me, but would like to go through the more greater ones of the series. Although this is no official "greatest episodes list" by any official source, I have much pride in knowing that these are some of the greatest episodes and truly show A Different World's cultural impact and what it really was trying to do during its program run. Hell, when it comes to shows, I am an official source. So here you go, what I think to be the Top 10 Greatest Episodes from the classic A Different World.
10. No Means No (Season 2, Episode 20)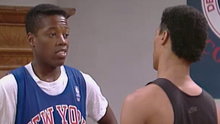 This episode kicks off the list because it was one of the first episodes to address a real life college issue like date rape. It actually can still even translate to this generation from a simple conversation between lead character Dwayne Wayne and his dorm director Walter Oaks. With Dwayne's naivety and Walter's cut to the chase answers for his wondering questions, it addresses point blank "no means no".
9. Strangers On a Plane (Season 3, Episode 1)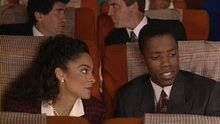 Season 2 is pretty good, but A Different World hit a new high for me with the opening of Season 3 because we finally get a glimpse of one of the greatest love stories: Dwayne Wayne & Whitley Gilbert. It comes at you like a punch in the face because beginning from season 1, a viewer would have never seen it coming. But this episode solidifies there's something special between them and it could not be any cuter. One of my favorite moments is actually when Dwayne puts on his best Paula Abdul impression, the time I really fell in love in him.
*heads up, a lot of my top 10 will revolve around Dwayne & Whitley because they were perfect*
8. Forever Hold Your Peace (Season 3, Episode 5)
Staying in the realm of Dwayne & Whitley's budding relationship, this episodes makes the top 10 because of the effortless crossover into its predecessor The Cosby Show. Dwayne and Whitley travel to New York for her father's second wedding and naturally make a stop by the Huxtables where Denise is now back home in Brooklyn from Africa and with her new family. This is also Claire Huxtable's (Earth-mother Phylicia Rashad) fourth appearance on A Different World so between her familiarity with Whitley and Dwayne, Denise's news and the adorable Olivia, it made for a great crossover episode.
7. Perhaps Love (Season 3, Episode 25)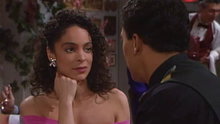 Jumping to the end of season 3, Dwayne and Whitley's relationship has gone through its waves and it feels like Debbie Allen and the writers are just messing with our hearts. But this episode gets a top spot because we meet Dwayne's mom, perfectly played by legendary Patti Labelle. We also receive some classic Whitley-bougie moments and one-liners. The episode also gives way to the music of the time because if you listen closely, you can hear a great 90s classic in the first couple of minutes. Overall, it makes for a great season finale, hooking you at the end as we're left to figure if it's still the beginning or an end for a Dwayne/Whitley ship.
6. Love Taps (Season 5, Episode 22)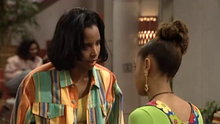 Jumping into Season 5, ADW brought a new group of students into the mix with the original cast. Including a young Jada Pinkett-Smith as Lena, they were fun, funny, and had their own issues too. This episode touched the intersection of domestic abuse and young love, while also provoking the issue of hardcore rap lyrics. It was an important one and once again brought light to an issue that would seem so unlikely on a college campus to some.
5. The Cat's in the Cradle (Season 5, Episode 14)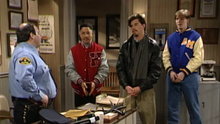 A rivalry football game is the center of this episode, but after the game, it turns into an exploration of classism, stereotypes and ultimately racism. After a bet with ADW character Ron goes wrong, him and Dwayne finds themselves stuck with rival students including a young Dean Cain. The way they all got there and what happens after is so provocative that it is a conversation that needs to keep on being seen.
4. Mammy Dearest (Season 5, Episode 11)
This episode cracks the top 4 because it tackled an issue specifically within the Black community with history, comedy and a beautiful performance. Known for her family's old money and contributions, Whitley is hurt when a fellow student finds that her family once owned slaves. On the other end, Whitley's best friend Kim is struggling with the background of her image and its likening to the historical slave figurine, Mammy. How it all comes together in the end is so amazing that it really seems like it could only be helmed by the choreographer side of Mrs. Debbie Allen.
3. If I Should Die Before I Wake (Season 4, Episode 23)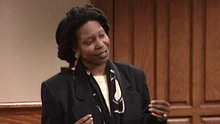 This one is just so good that it even earned Whoopi Goldberg (seen above) a Primetime Emmy nomination for her guest appearance as the episode's professor. Without giving too much away, the performances, what happens, and the character reactions are so powerful that it gives me chills every time. Also know that ADW was one of the first to talk about this subject on network television.
2. When One Door Closes [Part 1 & 2] (Season 6, Episode 24 & 25)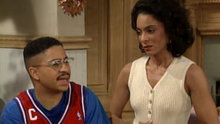 It's the series finale, so it automatically had to be a part of the top 2. Not to mention with guest appearances from Patti Labelle and Diahann Carroll, I can honestly only watch these episodes if I feel like I'm not going to watch the series for a while. It's just that complete of an ending. It still stinks that ADW seemed to be cut short, but six seasons is still a long time and we were at least able to see a great ending for the original characters we fell in love with.
and the Number One spot, my vote for the greatest episode of A Different World …

1. Save the Best for Last [Part 1 & 2] (Season 5, Episode 24 & 25)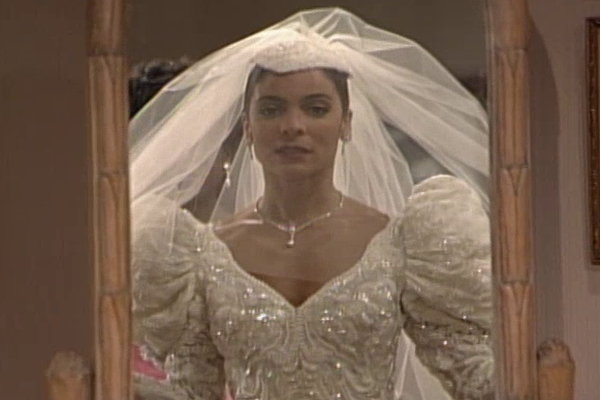 Yes, that's Whitley in a wedding dress, but who is she getting married to? Don't worry, I won't be giving it away because that would ruin this whole episode arc, but if you have seen the episode, you understand exactly why this came in at number one. This is a top one not just for me, but also a couple other people. Mara Brock Akil, creator and writer of hit shows Girlfriends and Being Mary Jane, credits this episode to why she wanted to write for television. Even the cast themselves knew this episode would be a big deal because of all the guests that were on the set that day. Beyond all the realistic issues the show addressed through its time and comedic moments, the greatness of the show and what fans really desired culminated in this season finale.
---
This was a hard list to make since pretty much every single episode is my favorite. For anyone else who is a fan, did I get it right? What are some of your all-time favorite episodes or the ones you think are the greatest? Comment below or tweet me. And if you really haven't seen any of this show, pleaaaase catch it on Netflix, streaming now!
It's a differeeeennnt worrrrld from where you come FROM!